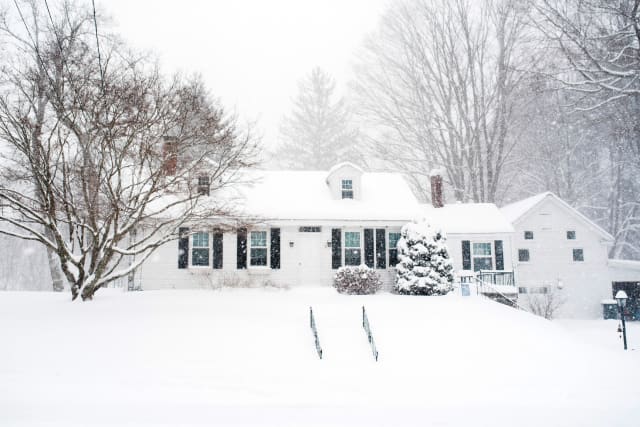 Snowstorms and cold temperatures aren't necessarily terms you want to hear when you're moving… but it turns out, you may want to put on your winter parka and get your moving truck ready.
According to a recent report by Zillow Research, this winter could indeed be a great time to buy for potential homebuyers. Mortgage interest rates are on the uptick and 2019 will be no different: The Economy Forecast Agency predicts that the mortgage rate will hit 5.46 percent in November 2019, up from its current 4.81 percent rate. Rents are also rising, albeit slowly, but may appreciate faster in the future as potential buyers delay their buying possibilities due to interest-rate increases.
2019 isn't officially here, but many think of December as a throwaway month for big decisions, meaning the end of the year is a common stand-still time for real estate. Many homes that were put on the market in the late summer will drop in listing price to attract buyers. Additionally, those homeowners who are desperate to sell will accept lower offers. While the median listing price is $275,000, according to Zillow, the median sale price is lower at $225,700.
So, would sooner rather than later be better for home buying? Yes, yes indeed. Not only may you walk away with a better price, you also could have a better home buying experience (Here are some other expert-approved reasons to buy in the cold months).
As part of their research, Zillow compiled a list of 20 American cities where it makes the most sense to buy a home this winter. These cities rank high for changes in listing with a price cut, affordability, benefits of renting over buying, and low relative median home values. If you're on the market for a big move and potentially a new city, make sure to check out homes in some of the following cities: