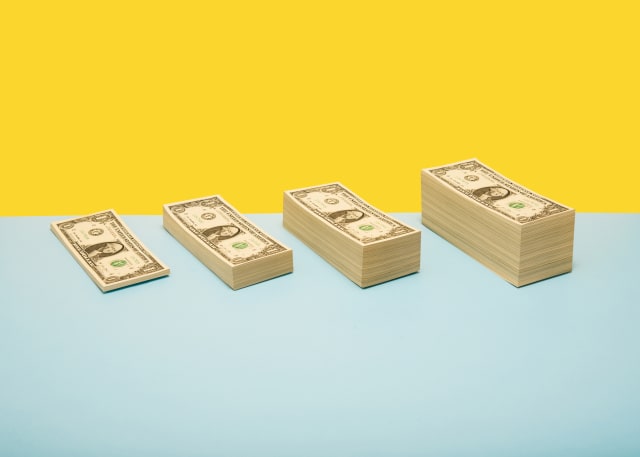 Thanks to social media, we can now turn to our friends (both online and IRL) for just about anything. Whether you're looking for travel recommendations or advice on your high school reunion outfit, connecting is easier than ever.
Another thing you can ask your friends for? Cold hard cash. Crowdfunding platforms like GoFundMe and Kickstarter have made it simple to ask for financial assistance for everything from unexpected medical bills to start-up seed money.
And now crowdfunding has made its way into consumer real estate, too. Services like HomeFundIt and Feather the Nest allow you to amass a down payment via social media fundraisers.
This may seem a little extra, but for millennials, saving up for a down payment is commonly the hardest task in accomplishing homeownership. Yes, the oft-cited 20 percent down payment is less common than ever, but even lesser amounts can prove daunting—especially as so many young people have student loans to pay off. According to the National Association of Realtors, 23 percent of homebuyers ages 36 and younger said that saving for a down payment was the most difficult task in the home-buying process.
Barbara Carmichael of Saint Joseph, Michigan is a prime example of this scenario. «I knew I could handle the payments, but I had no way of laying hands on down payment money,» says Carmichael. That is, until she saw a flyer advertising HomeFundIt at the CMG Financial Office in her town.
At first, she didn't think it would be of much use to her because she didn't know enough people with extra money to spare. But after speaking with Lorrie Brink, a loan officer at CMG Financial, and Jon Wallace, area sales manager for the branch, she was convinced to give it a try.
Much to her surprise, people ended up being very generous towards her goal. She raised just over $6,000 in the end—and even received a large anonymous donation. It was enough to cover her entire down payment on her three-bedroom, two-bathroom home in Coloma, Michigan, plus some extra for repairs.
«My daughter calls it the fairy house, because it looks like it's out of a fairy tale,» she says.
And in some ways, for Carmichael, it is. Looking for your own Happily Ever After? HomeFundIt or another crowdfunding service may do that for you, too. Here's how to find out: