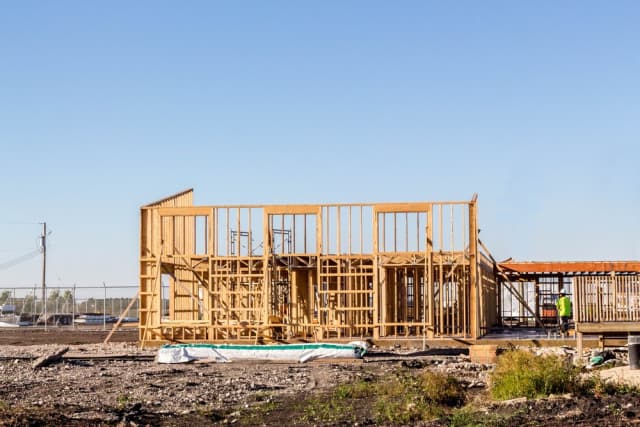 When you're house shopping, it's easy to find faults with the homes you tour. Why is the master bedroom Cookie Monster blue? Whoever designed the kitchen didn't know a thing about cooking. Did vampires live here; there's hardly any natural light?!
Sure, most design flaws could be remedied with renovations. But, we don't blame you if you've ever fantasized about buying a plot of land and building your own house so you can have a say in every single design element—from the teak hardwood floors to the slate roofing.
So, how much, exactly, does it cost to build your own home?
The short answer: An average of $427,892, or about $154 per square foot for a 2,776 square-foot house. That's according to the latest report from the National Association of Home Builders, which uses data from 2017.
Although, real estate professionals will warn that's really just a base and on the lower end of the scale.
«The costs of building have increased. We are looking at what was once $150-ish per square foot, now looking like $220 per square foot minimum,» says Michelle Mumoli, the CEO and Realtor of The Mumoli Group at Keller Williams City Life Jersey City.
Also, unexpected home building costs can easily run into six figures, warns Dan Lesniak, a real estate agent and author of the Hyperlocal Hyperfast Real Estate Agent.
«Home builders usually go under contract for a base price, which doesn't include a lot of the selections: cabinets, appliances, tile, counter tops, carpets, alarm systems, exterior lighting,» Lesniak says. «These things add up very quickly.»
What we're getting at: $427,892 is really just a baseline because there's a whole lot of factors that can affect the cost of building a home, including custom finishings, where you're building your house, and if you run into any construction problems along the way.
Here's a look at what it costs to build a home, including some unexpected expenses that can throw off a budget: