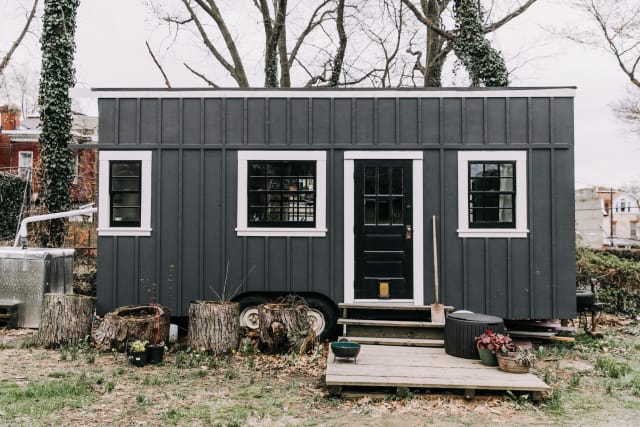 Yes, home is where the heart is and all that good stuff. But, if you're a prospective tiny home owner, it also helps to have zoning regulations on your side and a place to hook up and plug into the grid.
Take it from Chase Bowler, who lived in a tiny home for two years in both Ottawa, Ontario and Burlington, Vermont. Originally, he wanted to buy his own plot of land, but quickly realized many lots didn't have electricity hook ups—and putting one in would be a huge expense.
If you've got your sights set on a particular location, it's important to review the county and city zoning laws, says Emily Gerde, who lives in a tiny home near Steamboat Springs, Colorado with her family and is the author of «Minimalist Living for a Maximum Lifestyle.» To get started, look for minimum square footage requirements and what kind of Accessory Dwelling Unit (or ADU) requirements exist. (ADU is a tiny house on the same property of a larger existing home, often in the backyard). Gerde points out that many tiny home dwellers have had the best success in unincorporated or agricultural zoning areas.
With that explainer out of the way, here are five places in the United States that are especially noteworthy when it comes to being tiny home-friendly. (And if you're getting serious about scouting out a spot for your next tiny home that doesn't appear on this list, check out the American Tiny House Association, which keeps tabs on zoning regulations across the United States and helps potential tiny home owners navigate zoning nuances.)