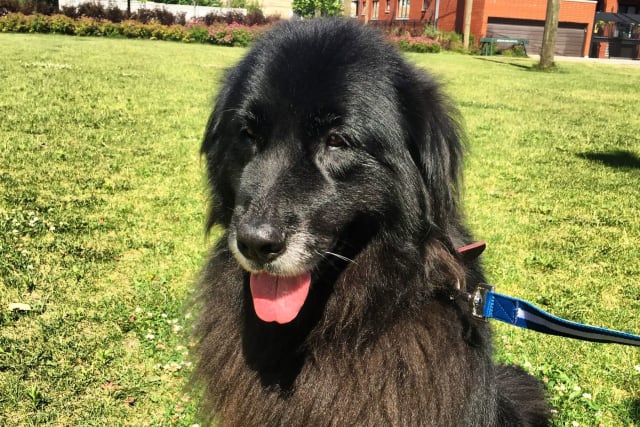 It's one thing to check into a hotel, like at the Hotel Nikko San Francisco, where Buster, the hotel's «Canine Operating Officer» is available 24/7 for an on-demand cuddle.
But to get to live in a rental building with an on-site dog who lives in the lobby during the day? That's a building I want to move into right now.
To that end, meet Daisy the 12-year-old 'House Dog' at NEXT Apartments in Chicago's River North neighborhood. This adorable black Newfoundland has one job: To greet residents and prospective tenants from her dog bed in the lobby. How does this work? Daisy comes to work with her dog watcher and gets to work greeting tenants all day long.
Bonus: She's also available upon request for quick hugs and photo opps.
Though some apartment buildings prefer humans without pets, NEXT, which operates 1,200 units in buildings located in Chicago and L.A., is one of the more pet-friendly property management companies we've seen. They also offer doga (yoga with dogs) classes for pets and their owners and hosts many pet-themed holiday events.
I talked with Randy Fifield, owner of NEXT, to talk about why this is the amenity many of us can only dream about: